Lax-a has available spots for Musk ox hunt in Kangerlussuaq in the following dates:
C1:      13. –  16. Aug.    –  5 spots
C2: 15./16. – 19. Aug.    –  2 spots
C3: 18./19. – 22. Aug.    –  4 spots
C4:  21/22. – 26. Aug.     –  1 spot
C5:  25/26. – 29. Aug.    –   5 spots
Hunters fly to Kangerlussuaq from Copenhagen. Then there is a approx. 30 min. helicopter flight to the wooden cabin.  Hunt C1 flies to camp on the arrival day but hunt C2, C3 ,C4  and C5 will spend one night in Hotel Kangerlussuaq and fly to camp early the next morning. In camp there is information meeting and also some test shots of the rifle if needed. The hunt starts out the same day. In fall; the hunt is by
foot, but there will also be some transportation by rubber boat on the lakes. Often the Musk ox is spotted from the small boat. The guides are raised within the Greenlandic culture, and they know everything about the behaviour of the animals.
Greenland has a big stock of Musk ox. In the Kangerlussuaq area there are about 4-5000 animals living in an area which is unfenced. Vegetation and food supplies in general are excellent in this area. Which means that the musk ox here grow to a size approx. 15% bigger than other places in Greenland.
The Musk ox bull can grow to a total weight of 350 kg. Taking a Musk ox in this area will give you the chance of bringing home a trophy which could well be among one of the biggest in the world. During the hunting tour there will be a radio link to Kangerlussuaq. Security for the participants will be kept at its maximum in case of emergency. When the ox have been taken, the trophies will be prepared and packed for the return trip. If time allows there will be opportunity for a hike to the magnificent Ice cap. The Ice cap has a volume of approx. 2.000.000 cubic km ice, which is the same as 9% of the world total reserve of drinking water. If you as a hunter wish too, you can bring back home a slice of meat for tasting (1 kg. sliced meat without bone from the back leg). Some of the meat from the musk oxen and caribou we use for cooking in the camp and the rest of the meat will be shared between the guides.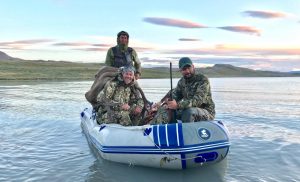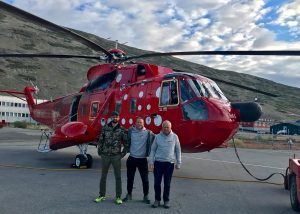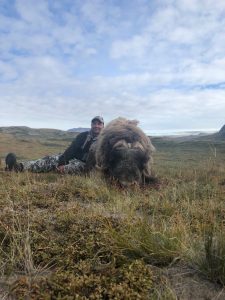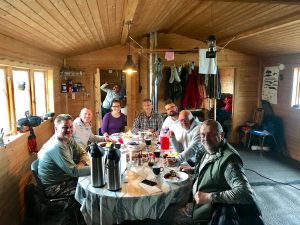 For further information contact Karl Steinar Óskarsson – karl@lax-a.is